Should you be using a toner?
Views:0 Author:Site Editor Publish Time: 2020-09-09 Origin:Site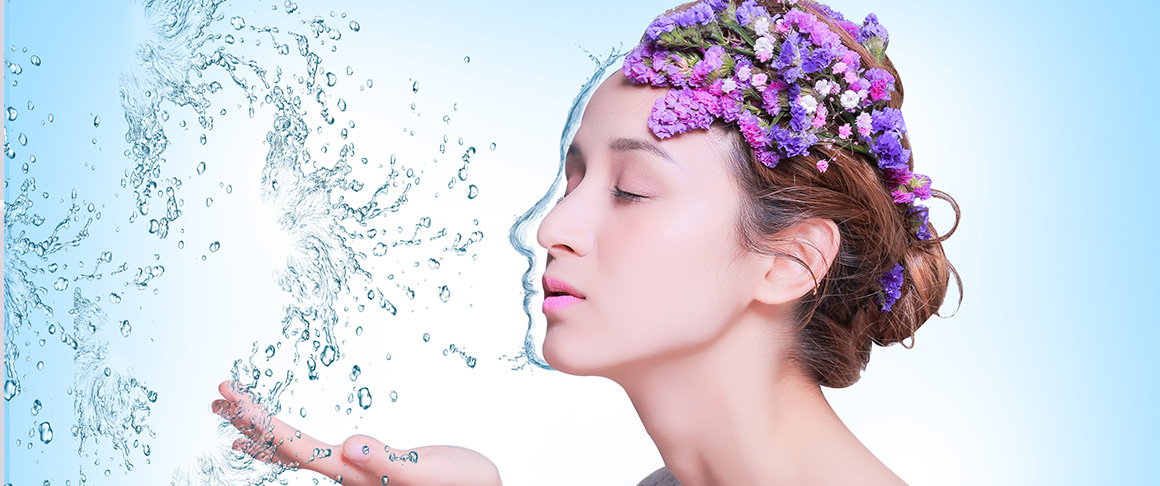 Once considered an essential in the basic three-step skincare regime (cleanse-tone-moisturise) toner, it feels, has become the beauty equivalent of meat and three veg; oversimplified, doesn't-work-for-everyone and totally outdated. It's been the subject of many discussions over who it's actually for, what it actually does and if it can also, horror of horrors, cause damage to your skin. Jocelyn Petroni, celebrity skin expert entrusted with some of Australia's most important visages at her facial salon, has answered all our questions about the misunderstood and oft forgotten member of the beauty family.
What is a toner?
Back in the day when cleansing your face involved a bar of soap and some water, toners were used to strip any soapy reside from the skin. "When they first came out they had a high alcohol content and you'd feel it was really stripping the skin," says Petroni, "They used to be considered PH balancing after intense cleansing," but, she says, this posed its own problem. "They would remove too much natural oil. That's not the case anymore," which explains the confusion.
Do I need to tone?
"Nowadays some do, but most toners don't contain alcohol so therefore they won't strip the skin of any natural oils," she says. Hopefully that has allayed some concerns but when it comes to deciding if it's for you Petroni says only you can make that choice. "Toning is not always a necessity, however, toning does have some skin benefits." Which are…
Locking in moisture
Petroni explains that putting moisturiser onto already damp skin allows moisture to penetrate into the skin's layers. "Toning moistens the skin so it is properly prepared for optimal moisturiser absorption. Whatever product goes on your skin after toning is going to penetrate into the skin easier and better." But then couldn't we just use water? Well you could but you'd be missing out on…
Skin benefits
Cleansers have come a long way but they can still leave a residue. "If you use an oil, cream or milk cleanser your skin is left with residue so toning removes that," says Petroni. Add to that the beneficial skincare ingredients toners contain. "You could think of some toners as being like a really light serum. Some toners contain beautiful hydrating ingredients that feed the skin and some have beautiful soothing ingredients for very sensitive skin."
How do I choose the right one?
There is a plethora of toners out there today so it makes sense that there's one our there for your skin type. "It depends on what the person's skin needs," says Petroni who recommends Sodashi Calming Rose Face Mist and La Prairie's Cellular Softening and Balancing Lotion for dry skin and sensitive skin. Interestingly, she recommends toners particularly for this skin type. "Toning is essential for sensitive skin just because there are so many toners out there that are really soothing. And I think that's because they're in that water-base so the skin absorbs it easily." The label will often tell you which skin type it was designed for.
Get clued up with the lingo
Nowadays a toner isn't as easily recognisable and this might be in part to the bad rap they've received for being too astringent. Clinique's toners are all called 'clarifying lotions' and are classified under the 'Step 2' or 'exfoliate' step for example. Petroni advises to look out for their new names. "Some might just be called water and some might be called floral water. They may be called mist or they still may be called toner." If you're unsure, just ask, she says.
How do I use it?
Petroni says you can use it as it always has been used; after cleansing and before moisturising but this isn't the only way. "Yes, you can spray it onto cotton pads and wipe it over the skin post-cleansing but then you can also put it in your handbag and use throughout the day. You can spritz it over the top of makeup and it's nice and refreshing. As a beauty therapist, I love pulling out my rose mist toner with all my friends and spraying it on their face. They love it!"